Welcome Brandi Eckols


An Old Friend at a New Location

We are excited to introduce to you the newest member of the Simple Radiance family, Brandi Eckols. Since 1999, Brandi has been making Austin beautiful one face at a   time. To celebrate we are offering unheard of deals on your favorites. These deals won't last. If you book by February 6 you will receive an additional 10% off. 

  "Brown Spots Be Gone"  –  $300 ($400 Value)
      One (1) Photofacial Treatment



 "Wrinkle No More"  –  $500 – 800 (25% Savings)
      NanoFractional Radio Frequency Skin Resurfacing
     One (1) Area
      

  "Nothing to Frown About"  – (20% savings)
     $10/iu Botox  (20% savings)
     $4/iu Dysport  (20% savings)


"Pump it Up" –  $100 OFF per syringe
     Restylane/Juvederm or
     Sculptra


 "Simply Smooth Skin"- $300 SkinPen (20% savings)

*** Save the date***

February 8, 2019, 12-4 "Peels and Prosecco"
featuring a FREE CHEMICAL PEEL ($250 value) with the purchase of your 2019 customized skin care regimen~ CALL 512-433-6308 to Reserve

Thursday, February 28, 2019, for EMSCULPT Launch Event
The revolutionary technology to lose fat, gain muscle to SCULPT your body! LAUNCH SPECIALS, GIVEAWAYS, DEMONSTRATIONS.~ CALL 512-433-6308 to Reserve   

Call (512) 433-6308 for Scheduling or Directions

Online Scheduling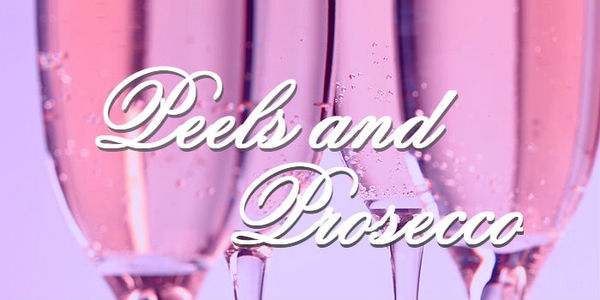 Reveal Your Most Sparkling Self
Bubbles, bites and beautiful skin!
Please join us for our Peels and Prosecco Party.
Friday, February 8, 2018
12:00pm – 6:00pm
Register for the event and get a FREE Customized PCA PeelPersonalized skin care regimens will be available at event pricing.
Swag bags and prize drawings during the event.
Visiting PCA Skin Expert, Biannca Barrera will be available for questions and skin care recommendations.
Can't make February 8? Don't worry peel week specials are available February 4 – 8, 2019
$50 Reservation Fee can be used towards Event-Only Discounted customized skin care regimens.
Limited space. Reserve your time now.